Celebrating Shabbat together, we bless the wine, we bless the Shabbat, but how often do we bless one another? Do we have that power? If we were to do so, what would it look like?

The end of chapter 6 of Numbers answers these questions.
וַיְדַבֵּ֥ר יְ-ה-וָ֖-ה אֶל־מֹשֶׁ֥ה לֵּאמֹֽר׃
דַּבֵּ֤ר אֶֽל־אַהֲרֹן֙ וְאֶל־בָּנָ֣יו לֵאמֹ֔ר כֹּ֥ה תְבָרֲכ֖וּ אֶת־בְּנֵ֣י יִשְׂרָאֵ֑ל אָמ֖וֹר לָהֶֽם׃ (ס)
Speak to Aaron and his sons: Thus shall you bless the people of Israel. Say to them:
יְבָרֶכְךָ֥ יְ-ה-וָ֖-ה וְיִשְׁמְרֶֽךָ׃ (ס)
The LORD bless you and protect you!
יָאֵ֨ר יְ-ה-וָ֧-ה ׀ פָּנָ֛יו אֵלֶ֖יךָ וִֽיחֻנֶּֽךָּ׃ (ס)
The LORD deal kindly and graciously with you!
יִשָּׂ֨א יְ-ה-וָ֤-ה ׀ פָּנָיו֙ אֵלֶ֔יךָ וְיָשֵׂ֥ם לְךָ֖ שָׁלֽוֹם׃ (ס)
The LORD bestow His favor upon you and grant you peace!
וְשָׂמ֥וּ אֶת־שְׁמִ֖י עַל־בְּנֵ֣י יִשְׂרָאֵ֑ל וַאֲנִ֖י אֲבָרֲכֵֽם׃ (פ)
Thus they shall link My name with the people of Israel, and I will bless them.

In a few brief verses, we see a clear formula. By acting as the emissaries of Gd, we can bring blessing to those around. By asking Gd to share blessing with those around us, we can bring peace into this world. Through these blessings we not only help those around us, but we connect all of us to Gd's presence. Initially this formula was used by the cohanim, by the priests, although eventually, it was democratized. Originally it was only in the Temple, eventually, it was everywhere!

The original context of the priestly blessing is in Moshe's instructions to the community. In Israel today, every Shacharit service includes duchening, the Cohanim offering this blessing at the end of the Amidah. In the States, the Cohanim only offer the blessing on Festivals--in some communities. For decades in Reform Congregations, it was common for the rabbi to conclude Shabbat services with the blessing. It is frequently used at b'nai mitzvah and weddings. For others it is used every Shabbat, as we bless our children.

I want to look at the commentators to see what blessings we might try to bestow.
Ibn Ezra on Numbers 6:24:1
Abraham ben Meir Ibn Ezra 1089–c.1167 was a biblical commentator and philosopher, born in northern Spain.
May Hashem bless you. This refers to an increase in life and wealth.
Ibn Ezra on Numbers 6:24:2
And protect you. This means that Hashem should protect this increase that it not be stolen.

Rashi and Ibn Ezra share the traditional view of this blessing--that it is actually about material well-being--not what we always think of asking Gd for!

Haamek Davar on Numbers 6:24:1
"May God bless you." Included in this is whatever is appropriate for each person to be blessed with. As is written inDeuteronomy 16:16: "they shall not appear before the LORD empty...according to the blessing of the LORD thy God which He hath given thee." The blessing will be according to the blessing that he was blessed with until then: For one who deals in Torah, in his study. For one who deals in commerce, in his merchandise. Thus is included in this general blessing "May God bless you" an additional blessing for each person about what he has.

From Rabbi Berlin, we see that blessings must be appropriate for the person. A generic blessing is nice, but offering a blessing specifically for the needs of the individual is even more powerful.

Haamek Davar, Naftali Zvi Yehuda Berlin (20 November 1816 in Mir, Russia – 10 August 1893 in Warsaw, Poland),

"And protect you." For every blessing requires protection so that it does not become an obstacle, God forbid. A master of Torah needs protection from pride, desecration of God's name and the like. And similarly, that he not forget his learning. A property owner needs protection that his wealth not be to his detriment, like Korach and Navot the Jezreelite and the like. And similarly, protection from theft and loss. And likewise for everything that is in need of blessing, protection from whatever causes trouble is requested.

He reminds us that too much of a good thing can be dangerous to our wellbeing. We need to know when to stop, when to say enough! How many of us remember that lesson? How much do we need that reminder!

Sforno on Numbers 6:25:1 Ovadia ben Jacob Sforno was an Italian rabbi, Biblical commentator, philosopher and physician. He was born at Cesena about 1475 and died at Bologna in 1550
יאר, may He grant light to your eyes to see and appreciate all the wonderful things G'd has done and keeps on doing. You should become aware that all that you achieve is due to His blessing.

From Rabbi Sforno, we are reminded of the source of our blessing. We should not imagine that when we share blessings with others that we are the source. Instead, we are the vessel, the instrument, bringing love and peace into the world.

Looking at these words, I think about how we can integrate them into our lives. Whether it means offering blessings to our children on Friday nights or sharing blessings with our friends and family, I pray that Shabbat will be a time for sharing peace and love! I close with my opening-


יְבָרֶכְךָ֥ יְ-ה-וָ֖-ה וְיִשְׁמְרֶֽךָ׃ (ס)
The LORD bless you and protect you!
יָאֵ֨ר יְ-ה-וָ֧-ה ׀ פָּנָ֛יו אֵלֶ֖יךָ וִֽיחֻנֶּֽךָּ׃ (ס)
The LORD deal kindly and graciously with you!
יִשָּׂ֨א יְ-ה-וָ֤-ה ׀ פָּנָיו֙ אֵלֶ֔יךָ וְיָשֵׂ֥ם לְךָ֖ שָׁלֽוֹם׃ (ס)
The LORD bestow His favor upon you and grant you peace!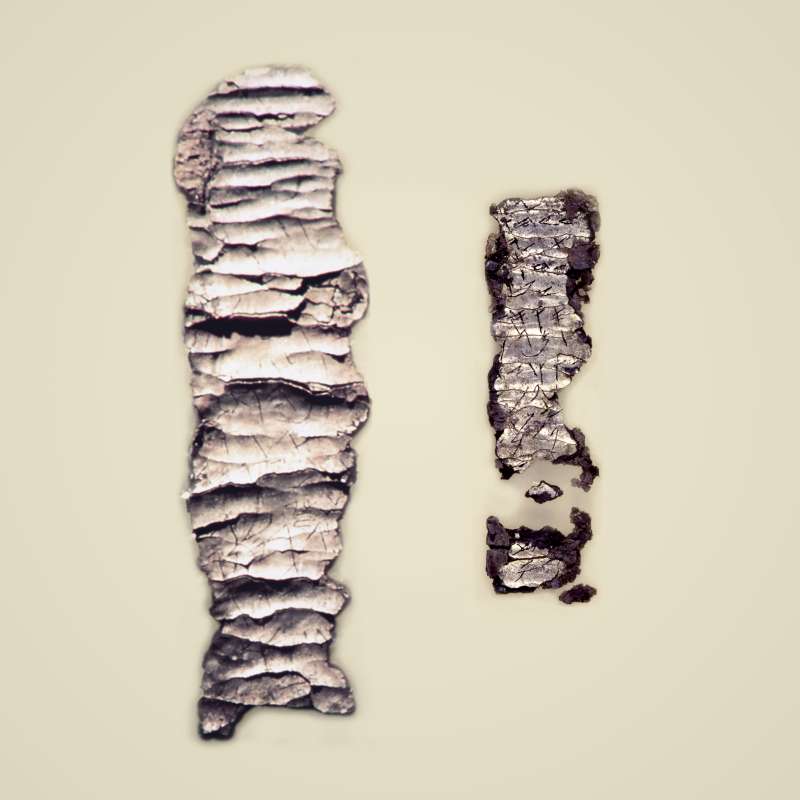 Photo from Israel Museum https://www.imj.org.il/en/collections/198069