Rabbi Philip Weintraub
Congregation B'nai Israel
Rosh Hashanah Day 1
September 7, 2021


After more than a year of online celebrations and losses, I am thrilled to be together. These last few weeks have reintroduced the stress and fear of what today would look like, yet seeing your faces shows that it is all worthwhile. Just a few short weeks ago I was privileged to officiate at Cantor and Sheri's wedding and am looking forward to several more congregational weddings in the next few months. I would never preference one life cycle event over another, BUT I do love a great wedding.



A wedding is a moment of opportunity. It is a time when people think about the people that are vital to them. A wedding is (usually) celebrated in community. It is (usually) celebrated in person. It is (usually) celebrated with food, drink, dancing and often with people lifted in chairs. Yet even at this peak life moment, we acknowledge the challenges of life. We frequently remember and acknowledge those who are not available to be there--whether because of poor health or no health. At the conclusion of the wedding, we break a glass. Yes everyone shouts "Mazal tov" and the music begins, but there are so many reasons we acknowledge the imperfection of that moment. At their wedding, Rabbi Goldstein shared a few of the varied and alternate reasons for the broken glass. Those and a few more include:


The fragility of the glass suggests the frailty of human relationships. The glass is broken to protect this marriage with the implied prayer: "As this glass shatters, so may your marriage never break."
Shattered glass symbolizes the fragility of our relationship and reminds us that we must treat our relationship with special care. This custom was also incorporated into the ceremony to remind everyone that even at the height of personal joy, we must, nevertheless, remember the destruction of the Temple in Jerusalem. On a lighter note, thought by some to be the last time the groom ever gets to put his foot down.
At the conclusion of the ceremony, we are breaking the glass together–as a reminder that working through the challenges and celebrating the successes of life is best done together. One interpretation of the custom is that even in the happiest times, we must remember there is still much suffering in the world. For the bride and the groom, the shattering of this glass also symbolizes the breaking down of barriers between people of different cultures and faiths.

Rabbi Lawrence M. Schuval teaches that:

Breaking a glass summons the Jewish culture's notion that sweetness can only exist alongside bitterness–breaking the glass reminds us that although this wedding has provided joy, the world is still in turmoil, and requires our care and love. Its breaking is not only a reminder of sorrow, but also an expression of hope for a future free from all violence. Frailty of the glass also suggests the frailty of human relationships. The glass, then is broken to "protect" the marriage with the implied prayer, "As this glass shatters, so may your marriage never break."

- https://18doors.org/Breaking_the_Glass/


In the Talmud, the origin story seems far more pedestrian:

Mar bar Rabina made a marriage feast for his son. He observed that the rabbis present were (in his mind) too lighthearted and exuberant. So he seized an expensive goblet worth 400 zuzim and broke it before them. Thus he made them sober. (Berakhot 5:2 )

It is not only weddings that combine joy and sorrow. Every holiday we look around the sanctuary, we look around our table and we see the empty chairs. We may use the recipes of those we love. We may share their stories, yet our joy is not 100% complete. At a brit milah, the little boy who enters the covenant has a moment of pain, even as we celebrate this welcoming into Jewish peoplehood.

While a divorce is not usually something to celebrate, there are many times when divorce is a mitzvah. Sometimes we need to break free from an unhealthy situation. Sometimes the freedom from a bad marriage is something that may even cause us to dance!

I have rarely been to a shiva that did not include some laughter. As we share stories about the ones we love, we remember the good times, the funny moments, the blessings--as well as the loss! Oftentimes we may toast their lives and celebrate their memories--glasses are involved there, too!

Our world is complicated. Our emotions are complicated. Yet coming together, right here, right now, we can discover a darchei shalom, a path of peace. Our darchei shalom are in this holy community, when we work together to bring prayer and light in this world!

Why is the rabbi talking about broken glasses on Rosh Hashanah?

In traditional rabbinic fashion I answer my question with another question: What does a wedding have in common with Rosh Hashanah?

Both celebrate new beginnings. Both celebrate the opportunities of opportunity. Both teach us that whatever has been before, while vital to us, does not have to define us. Instead, we must look forward, as well as backwards.

I want us to think about today as a type of wedding. We may not be linking two families or two individuals, but we are linking an entire community. We are linking this kehillah kedoshah, this holy community. We are coming together in-person and virtually to celebrate the potential of the year ahead. It is a year that will continue to require pivots and changes. We have shared planned programs and educational opportunities--yet we know that even as they are printed on paper--nothing is final. Everything can change in a moment. At any instance we may find ourselves in an entirely new world.

Yet throughout pivot after pivot after pivot, we have imagined and reimagined what community looks like. (Rebecca asked if this was a Friends' reference.) Whether gathering for classes or prayer over zoom, coming together for Shabbat over these varied in-person and technological gatherings. Why do we bother? Why does it matter to be together? Why don't we simply focus on our spirituality as individuals?

As a rabbi, I have 156 and ½ answers to that question. Most of all, to connect to God, we need one another. For months, I have shared a verse from Pirkei Avot at Kabbalat Shabbat. Recently, we entered the third chapter. There we discovered that if three or even two sit together and discuss Torah, God's presence, the Shechinah is with them. While that is sufficient for many parts of our Jewish life, for many others a minyan is required. In Maimonides' writing, based on earlier rabbinic literature, he writes that a city is not a city until it has sufficient Jews to make a regular minyan. In some ways, COVID transformed us! Since it began, we have barely missed a socially distanced minyan together and now once again we strive for the in-person variety! There is something tangibly different about prayer as an individual and prayer as a community.

While other faiths desire large groups to pray together, I believe Judaism is unique in requiring a quorum. We say to the Holy One that we MUST be together to truly open our hearts, to completely open our souls. Reading the Torah, offering certain prayers can ONLY be done when we have that shared intention. While life cycle events do not require a minyan, we prefer to have one there. Even eating a meal can be elevated with a minyan. The call and response before Birkat Hamazon is elaborated upon based on the number present. We can simply do more together.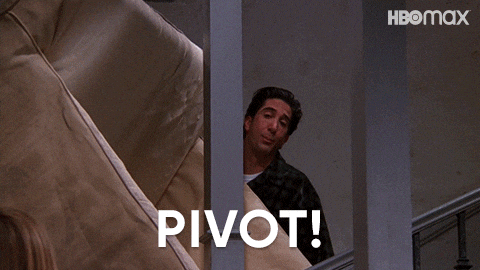 If these last very long months taught us nothing, it is that it is not good for a Jew to be alone. We need each other. We need to celebrate together. We need to mourn together. We need to pray together.

"Shattered glass symbolizes the fragility of our relationship and reminds us that we must treat our relationship with special care." This year has seen relationships fracture. It has seen people come closer together. It has seen tremendous and irreversible loss. It has seen people reimagine, reinvent, dream. Like every year, it has been a study in contradictions. Just like a marriage, may THIS year be filled with blessings. May we continue to support one another. May we continue to help one another. May we come together as a community for holy purpose. May we live joyful and meaningful lives.
My sermon is at the 2 hours and 38 minute mark. (2:38). It was definitely better with delivery!